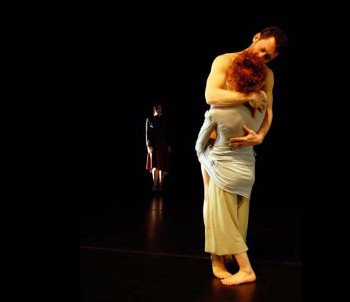 Kate Weare performing at Florida Dance Association's WinterFest
Saturday, Jan. 22, 8:00 p.m.
Colony Theatre
1040 Lincoln Road, Miami Beach
$15 (students/seniors)
$20 (general)
Tickets can be purchased online or call 305-310-8080
Nationally and internationally acclaimed modern dance companies will take the stage for Florida Dance Association's third annual WinterFest, Dec. 27-Jan. 28, in various venues throughout Miami and Miami Beach.
For the first time in Florida, the critically acclaimed Kate Weare Company will perform "Bridge of Sighs," a physically and emotionally charged quartet of women and men, looking at both reckless and wise instincts that drive love; and "Bright Land," a series of unpretentious dances that speaks to the human experience set to a score of old-time, soulful music by The Crooked Jades, one of the most talked-about string bands in the country. www.kateweare.com
More on Florida Dance Festival and WinterFest: Established in 1974, Florida Dance Association is Florida's statewide arts/dance service organization that has built a national reputation for excellence in both educational programming and quality of performances presented throughout the state. WinterFest is a high-performance event exposing audiences to outstanding contemporary dances from Florida and throughout the country.