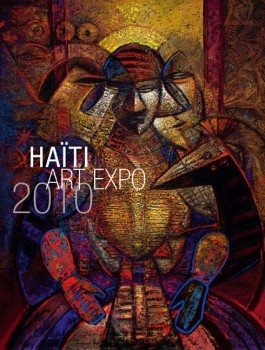 Scope For Haiti
Russell Simmons
Michael Capponi and Anna Mixon
Saturday, December 4, 2010
Cocktail reception at SCOPE
The Haitian art is only on exhibition at Haiti Art Expo
5:30PM-7:30PM
2136 NW 1st Avenue
Miami, FL 33127
Haiti Art Expo
8PM-Midnight
at Mosaic Building in the Miami Design District
161 NE 40th Street
Miami, FL 33137
RSVP@capponigroup.com, 305-695-4410
Thank you to all of you who joined us last night for our opening night. It was a wonderful evening and had an overwhelming response.
For everyone who could not make it (and those who would like to return), please join me along with Jeff Feldman, Anna Mixon and Special Appearance by Russell Simmons for SCOPE FOR HAITI Saturday evening.
This joint event affords Haitian artists a unique opportunity to present their works to an international audience.
Scope For Haiti
All SCOPE VIP cardholders are invited to a reception in the SCOPE Pavilion lounge to celebrate Haiti Art Expo. Please join us for a cocktail reception, followed by hors d'oeuvres provided by Roberta's, from 5:30pm-7:30pm.
Afterwards, please join us at Haiti Art Expo for a cocktail reception hosted by Michael Capponi & Anna Mixon from 8pm -12 midnight. Special appearance by Russell Simmons and performance by 16 piece band Rara Lakey. United Way will earmark the proceeds for the refugees and artists who have lost their homes in the tragic earthquake. Our goal is to raise $150,000 in art sales. Please come to appreciate the beautiful works of these Haiti artists as they work to overcome their hardships.
Official SCOPE for Haiti After Party will be held at LIV Nightclub at Fontainebleau with Erick Morillo and Rony Seikaly.