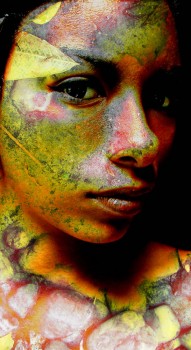 Art Starts in the Grove
First art district|First exhibition|First party of the week
Kick-off Basel Week on Monday, November 29
Coconut Grove Business District
Facebook page.
Spend the first night of Basel week in Miami's FIRST art district. Coconut Grove welcomes art enthusiasts on November 29 to celebrate the creative process with a variety of media and subject matter in Miami's original art scene. Ten of the area's fastest growing galleries sit "bayside" presenting an array of work ranging from world renowned sculptures to South American fine art pieces to emerging, local contemporary collections. Guest galleries will also be exhibiting on this special night.
Schedule of Events include:
5 PM on Restaurant/bar specials
6 PM Trolleys begin running across the Grove
7 PM (13) Gallery exhibitions and grand opening receptions
· Coconut Grove Arts Festival Gallery
· RodezArt.com Gallery


· Nomade Art Gallery
· Cristina Chacon Studio/Gallery
· Satellite Art + Design Gallery
· Grove House Artists
· AC Fine Arts Gallery
· Dharma Studio
· Blue Moon Studio of Art
· ArtWay 66
· Max in the Grove
· Frameworks Gallery
· Performance Art Gallery with work by Andrea Sampaolo
10 PM After party at the Mayfair Atrium Sculpture Garden, Works by acclaimed JOHN ANGEE
· Food, drink, wine tastings, live music, DJs and more
· $50-off art purchases in all galleries
· Trolley transportation from key Miami locations to Coconut Grove
· Free admission into any event