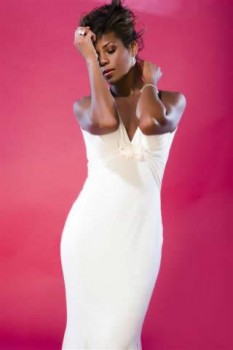 Town of Miami Lakes Hosts 7th Annual
Concert on the Fairway
Senator Course at Shula's Golf Course
7601 Miami Lakes Drive
Saturday, November 20, 2010 beginning at 7:00 pm.
The Town of Miami Lakes Cultural Affairs Committee, rapidly creating one of the cultural centers of South Florida, is excited to announce the 7th Annual Concert on the Fairway, being hosted once again at the Senator Course at Shula's Golf Course, located at 7601 Miami Lakes Drive. Bring your blankets, picnic baskets, friends and family for an evening of relaxing music under the stars! The concert will be held on Saturday, November 20, 2010 beginning at 7:00 pm.
The FREE concert will feature the renowned talent of the Nicole Henry Ensemble, Felipe Lamoglia's New Directions in Afro-Cuban Beats and Silvano Monasterios and the Fourth World Ensemble, provided by KCC Productions.
Named 2004's "Best New Artist" by HMV/Japan Jazz Awards, Nicole Henry delivers a beautiful and distinctive voice, mesmerizing audiences and leaving them wanting more. She has a gentle, powerful voice that aims for the emotional center, Nicole has amassed international acclaim, traveling the world bringing her beautiful voice and joie de vivre to thousands of lucky listeners. She has performed at jazz festivals and at such renowned venues as the Rainbow Room with the Cab Calloway Orchestra, Lincoln Center with the Juilliard Jazz Octet and more. Nicole's range made her a logical choice to sing the National at the American Airlines Arena for the NBA, the FedEx Orange Bowl, and the Sony-Ericsson tennis tournament. She has been named by the Miami New Times as Miami's "Best Local Solo Musician" and "Best Local Jazz Artist." She has recorded three albums: The Nearness of You, Teach me Tonight, and her latest, The Very Thought of You…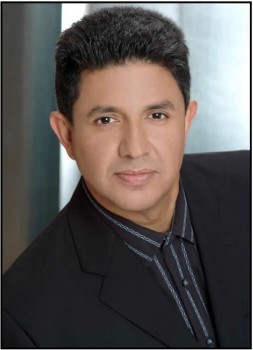 Pianist-composer Silvano Monasterios was voted "New Artist of the Year (1998)" at the Hennessy Cognac Jazz Search in New York City. He released his first CD that year, Roads Not Taken, which received outstanding reviews in the U.S. and Latin America. In 2006 Silvano formed The Fourth World Ensemble as a further expression of his musical vision. This group showcases his brilliant compositions played by a team of highly inventive players, including the acclaimed Troy Roberts on saxophone. Last summer, they released his latest CD, Fostered, which features all original compositions, including "Avila", which won DownBeat Magazine's "College Original Song Outstanding Performance" award (2005), the same year he also won their "Best Jazz Instrumental Soloist Award". Silvano also composed, performed & co-produced two songs, including the title track, of the 2008 GRAMMY-nominated album The Magician by Sammy Figueroa & His Latin Jazz Explosion. This wonderful CD has been nominated as "Best Latin Jazz Album of the Year". In 2009 Miami New Times named Silvano "Best Jazz Musician in Miami".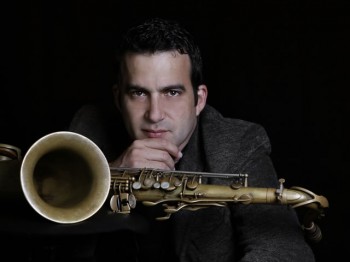 Felipe Lamoglia is a saxophonist, composer, and arranger, born in Holguin, Cuba. After moving to the United States in 1999, he started playing locally with great artists such as the late Celia Cruz, and also began performing regularly with GRAMMY Award-winner Arturo Sandoval in 2001. He has performed all over the world and participated in some of the most important Jazz festivals in America and Europe where he shared the stage with Herbie Hancock, Michael Brecker, Wynton Marsalis, Eldar, Marcus Miller and others. In 2006 he arranged and played on Ignacio Berroa's new album Codes, also released by Blue Note Records and nominated for a GRAMMY. Recently Felipe worked as a producer in Arturo Sandoval's album Rumba Palace, contributing arrangements and compositions, which won a GRAMMY in 2008. By the end of 2007 his first solo album, Dimensions, was released. This project incorporates his Afro-Cuban roots with strong influences of Jazz and Brazilian music. Says Felipe: "I really hope that everyone who in one way or another has followed and supported my music through all these years can enjoy this album and receive my sincere thanks through all my music."
KCC Productions specializes in providing clients with highly talented, quality jazz artists for concerts, private parties, corporate and special events, festivals, trade shows and fund-raisers. After partnering with highly respected music professional Rafael Solano in 2009, KCC Productions has been bringing the Jazz culture back into South Florida with an array of artists.