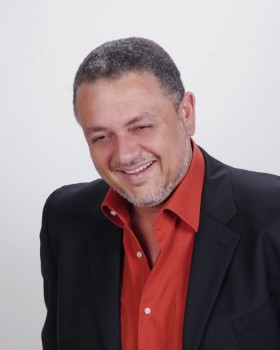 KCC Productions and Jazid present Jazz at Jazid, with the Mushy Widmaier Ensemble
Tuesday November 30, at 11 PM
Jazid is located at 1342 Washington Ave, South Beach
For more information, call (305) 673-9372 or visit jazid.net.
Mushy Widmaier, is a prodigy of Haitian music, born and raised in Port-au Prince. He was completely mesmerized by the black and white suite, the array of tones, timbre's and notes of the piano during his childhood. It was to become his favorite instrument, and he learned it well.
He is now considered one of the top 10 piano players in the Caribbean, one of its most exceptional masters. The 80's brought recognition to Mushy and his brother Joel for having infected the Haitian music scene with a highly innovative style known today as the "The School of the New Generation". Their group, Zekle, became synonymous with a modern jazz sound which includes soft oxygen-like singing, strong melodies, energetic arrangement, meaningful lyrics, keyboard pads and strings elements placed beneath the rhythm section. Mushy also has 150 plus commercial jingles and advertising spots to his credit.
His music has been used to promote the wares of fortune 500 companies such as Coca-Cola, Pepsi, Prestige Beer and the major banks in Haiti. Mushy Widmaier is a true scholar, and the very definition of a Renaissance musician. His evolution has led him to the following conclusion;
"Haitian Music is song, classical, roots, dance, contemporary, traditional, jazz and all musical genres originated from the Haitian soul. This variety constitutes the opera of our history." Mushy