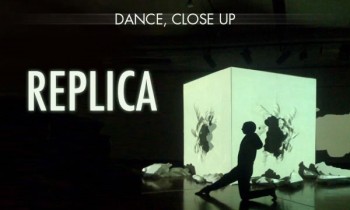 Friday, November 12 @ 8 p.m.
Carnival Studio Theater (Inside the Sanford and Dolores Ziff Ballet Opera House)
TICKETS ONLY $25!
REPLICA is a new multi-disciplinary performance work created in collaboration with acclaimed Miami visual artist, Daniel Arsham and performance and media artist, Jonah Bokaer.
Arsham created the extraordinary set for the Adrienne Arsht Center's 2007 Merce in Miami premiere performance! Now with REPLICA, he comes full circle—collaborating with former Merce Cunningham dancer Bokaer to present a groundbreaking performance art event for Miami.
Or call the box office at 305.949.6722 to purchase your tickets today!