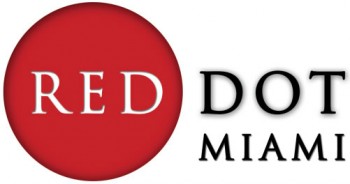 Red Dot Art Fair
Wednesday, December 1st, 11AM – 7 PM
Thursday, December 2nd, 11 AM – 8 PM
Friday, December 3rd, 11 AM – 8 PM
Saturday, December 4th, 11 AM – 8 PM
Sunday, December 5th, 11 AM – 6 PM
Tuesday, November 30th, VIP and Press Preview, 5 PM – 6 PM
Opening Reception to benefit GreenMiami, 6 PM – 9PM
Wynwood Art District
NW 31st Street and NE 1st Avenue (Midtown Blvd.)
Miami, FL 33137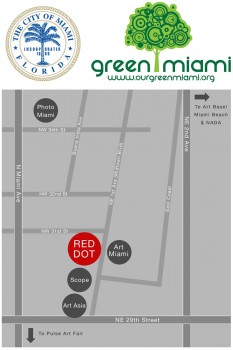 Red Dot Art Fair is pleased to announce its return to the Wynwood Art District in Miami, December 1 – 5, 2010. Red Dot will remain in the same prime location, adjacent to Art Miami and next to Scope and Art Asia, which run concurrent to Art Basel Miami Beach.
The opening reception on Tuesday, November 30th will benefit GreenMiami, a project initiated by the City of Miami, and endorsed by the entire City Commission. All donations collected during the reception will go directly to the City of Miami Greenspace Management Fund to support future tree plantings. We hope to help the City of Miami achieve its goal to increase the City's tree canopy to 30% by 2017.
Red Dot Fair strives to create a fair for galleries specializing in emerging, mid-career and established artists that seek to present work of lasting value and beyond current trends. Under the direction of Red Dot owner George Billis, approximately 40 international modern and contemporary art galleries will feature painting, photography, sculpture and works on paper.
The luxurious layout of the 30 thousand square foot tented venue will provide visitors with a sophisticated and friendly environment to view artwork presented by the galleries. In conjunction with The Miami Children's Museum and The Fine Arts Department of The Miami Main Library, Red Dot will feature a special presentation of vintage cartoons addressed to future art collectors and their parents.
For more information please visit us at www.reddotfair.com.