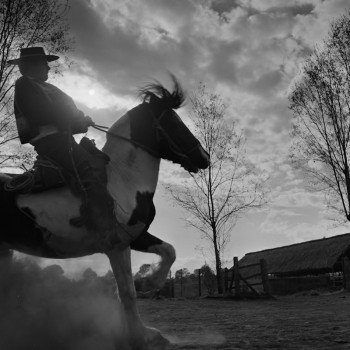 Save the Horses
Silent Auction
Saturday, October 23rd, 2010
6 pm – 10 pm
Michael Perez Pop Art Gallery
Daniel Azoulay Gallery
Michele Pommier Models
3201 Ne 1 Avenue on Buena Vista Blvd (between 34th street and NE 1 Avenue) # 120
Store # 120 Buena Vista Blvd.
[in the Target shopping plaza]
Midtown Miami, FL 33137
Leo Matiz
The most important Colombian photographer of the 20th century, Leo Matiz documented more than 60 years of history in photographs. His work includes photographs of rural and urban landscapes, abstract forms found in architecture and nature, in addition to portraits of well-known individuals in the fields of art and politics and narrative photographs of native Latin Americans. Although Leo Matiz traveled his entire life covering four continents and experiencing the different cultures, people and events, he was never far from his passion for art, which included drawing , painting, writing and foremost photography.
Joe Zammit-Lucia
Joe Zammit-Lucia is a conceptual artist working with a photographic medium to explore issues relating to the human animal relationship .He is one of the world's leading animal portrait artists, developing unique ways to use animal portraiture to explore the essence of animality and our relationship to others.
His work has been presented in major public forums such as the United Nations Headquarters in New York, the National Museum of Natural History in Paris, the United Nations Palais des Nations in Geneva, Switzerland, and in private galleries in Europe and the USA. His images were exhibited in Venezia Immagine on the occasion of the Venice Biennale in 2007.
Harvey Zipkin
Influenced by the members of the New York School, and that of the early European masters. Steichen, Steiglitz, Evans, Bresson, Levitt, and the early work of Robert Frank, were the inspiration for my work. Like them I hope to convey through my camera, the lives of the people of my generation, just as they did theirs.
Daniel Azoulay
With roots in fashion advertising, travel leisure and editorial photography, Daniel de Azoulay is a world traveler who has garnered an extensive list of professional creative merits and accomplishments. De Azoulay's extensive works in Vogue, Harpers Bazaar and Glamour Magazine; along with his enthusiasm about capturing the world around him, resulted in an amalgam of art and landscape design evident throughout his portfolio.
Natasha Nesic
With background in fine art, multimedia and photography her work predominately deals with physical and emotional spaces as well as metamorphic processes. Changes that take place in organic and inorganic forms, forces and circumstances that trigger them. The focus is process itself on both physical and metaphysical level. She has exhibited in Europe and USA. Her work was featured in "Contemporary International masters 2010".
Patrice Vare
Driven by passion towards arts, horses and photography Patrice Vare is presenting a series of documentary photographic work .
A Very Special Event to Benefit the South Florida SPCA Help the Horses
Daniel Azoulay Gallery & Michael Perez Pop Art Gallery Present:
Leo Matiz (FUNDACION LEO MATIZ, © Alejandra Matiz), Harvey Zipkin, Dr Joe Zammit-Lucia, Daniel Azoulay, Patrice Vare, Natasha Nesic , Pop Artist Michael Perez & Charlotte Jane Oedekoven
www.michaelperez-artist.com
www.danielazoulaygallery.com
www.michelepommier.com