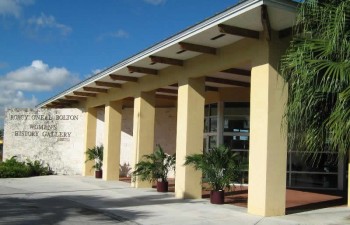 the sewing circle: 2010
Women's History Gallery @ the Women's Park
10251 West Flagler Street
Miami, FL 33174
305-480-1717
opening reception: saturday, october 23rd, 2010 5pm
free admission to the exhibtion and the park
participating artists: Natasha Middagh, Regina Jestrow, Marina Font, Deborah Mitchell, Elaine Evans, Gerbi Tsesarskaia, Ingrid Eliasson, Jennifer Basile & Patricia Schnall Gutierrez.
Using methods and materials of traditional women's craft (sewing, weaving, patternmaking, ceramics, stenciling, etc.), the participating BAC resident and associate artists reintroduce these methods into the processes of contemporary art. The artists explore issues of our time to create often laborious and obsessive, yet beautiful works of art. The Bakehouse Art Complex thanks the Roxy O'Neal Bolton Women's History Gallery at the Women's Park for this exhibition.
The Women's Park is dedicated to all women in Miami-Dade County in recognition of their diverse contributions to improving our community's quality of life.
This 15-acre lakeside park also features a picnic pavilion and children's playground. In addition, The Women's Park and Roxcy O'Neal Bolton Women's History Gallery offers exhibit space for historical materials and art shows.
Curated by Lauren Wagner
Exhibition will be on view through December 15th, 2010