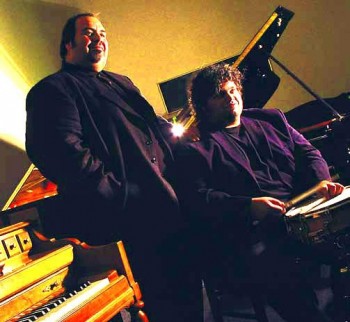 KCC Productions and Jazid present
Jazz at Jazid!
Negroni's Trio
and special guest
Thania Sanz
Tuesday, October 19, 11 PM
1342 Washington Ave., South Beach
305-673-9372
Jose Negroni is a pianist and composer of remarkable creativity and brilliance. He has worked with pop artists Chayanne, Carmita Jimenez, Yolandita Monge, Jose Luis Rodriguez and Braulio among others, as well as with Jazz greats Ed Calle on saxophone, percussionist Sammy Figueroa, trombonist Juan Pablo Torres and renowned violinist Federico Britos.
In 1995 Negroni moved to Miami where he became Creative Manager for Sony Music Publishing Latin, mentoring and signing many young writers, meanwhile developing his own compositions and concepts. His first album, "Naturaleza/Nature" on Universal Music Latino, contains elements of jazz, pop and Latin music and pays tribute to the spirit of his native island in tunes such as 'Isla', 'Coqui, Coqui' (which refers to the little frog with its characteristic cry which only dwells in Puerto Rico) and 'Nature', the title track of the album, inspired by the fresh and rich landscape of Puerto Rico's natural paradise.
As a member of a new generation of Puerto Rican artists, whose sensibility goes beyond salsa, Negroni is obviously involved in a grand love affair with the acoustic piano and his music has a delightful beauty, anchored in jazz with hints of classical lyricism and New Age.
Grammy nominee Thania Sanz graduated from one of the most prestigious schools for jazz and composition, the Berklee College of Music in Boston. Her love of performing with her guitar and original material has led her to be known like one of the best live acts in Los Angeles and Miami. She has produced and recorded 4 cd's, where you can hear her sophisticated approach, musically and lyrically, and her sensitivity in performing them. Her songwriting, singing style, and musical vision can take us through beautiful journeys of passion for life, like the troubadours of the old days.
Featuring: Jose Negroni, piano Nomar Negroni, drums Josh Allen, bass and special guest Thania Sanz, guitar and vocals