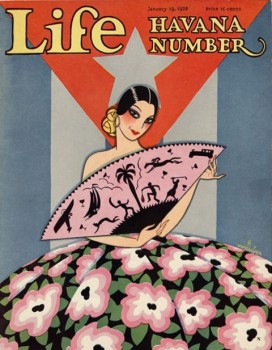 Celebrate our Quince!
Friday, November 12 at 8pm
Fontainebleau Miami Beach
www.wolfsonian.org
Put on your dancing shoes and help us celebrate our Quince! That's right, The Wolfsonian is turning fifteen (and you thought we were born yesterday). To mark our coming of age, celebrate our accomplishments, and pay homage to our many friends, the Wolfsonian Visonaries are throwing the museum a fantastic, Miami-style Quince. "This is going to be a very fun party, one of the best of the season," says Gingi Beltran, Wolfsonian Visionary Quince co-chair and vice president of The Patton Group, Inc.
Join us on Friday, November 12 at 8pm as we dine and dance the night away. The place? An oceanfront ballroom and outdoor terrace at Fontainebleau Miami Beach. The sounds? Miami's own Grammy-nominated Latin jazz band, Conjunto Progreso, led by Johnny Aguiló, and DJ-about-town Jody McDonald. The food? Excellent, the best the Fontainebleau chefs can whip up. The libations? Spirits generously provided by Bacardi. Dress? Festive black tie, and why not wear a tiara and gloves while you're at it? The cause? Funds raised by the Quince will help The Wolfsonian continue to do what we have done so well for the past fifteen years—bring you thought-provoking exhibitions, innovative academic and public programs, grow the unique collection, and stimulate thinking about the significance of design in our lives both historically and today.
"The Wolfsonian is a jewel in our city. It has made a major contribution to our community and it is such a respected museum internationally," notes Beltran. "Look at all it has done. It is truly amazing that The Wolfsonian has accomplished all of this in only fifteen years."
The Quince is the first major event to be planned and hosted by the newly formed Wolfsonian Visionaries. Event chairs, in addition to Beltran, are Adrian De Brasi and Jaime Odabachian. "We have been so honored that The Wolfsonian has allowed us to organize the ball. It has been a fantastic creative experience," says Beltran. The Visionaries are a group of community leaders, many from the art and design world, who work with The Wolfsonian to plan events and who are engaged in an ongoing dialog with the museum, providing ideas and feedback in areas such as programming and fundraising. The group is open to new members; meetings are the second Monday of each month at The Wolfsonian from 6-8pm. Anyone interested in joining should contact ian@thewolf.fiu.edu or 305.535.2631.
The Quince is part of our annual Very Wolfsonian Weekend event on November 11-13, the whole of which is dedicated to celebrating fifteen years of The Wolfsonian.