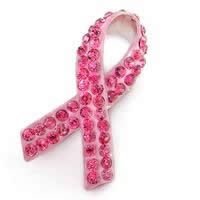 "Jewels for a Gem" Benefiting Breast Cancer Awareness Month IN PINK
Thursday, October 28, 2010 at 9:00 PM (PT)
Pangaea @ The Hard Rock
1 Seminole Way
Hollywood, FL 33314
Free Entry
Door open @ 9pm
Fashion Show @10pm
2-4-1 DRINKS/ COMPLIMENTARY Appetizer's 9-10pm
RSVP Here.
"Jewels for a Gem" Jewelry Fashion Showcase
Benefiting Breast Cancer Awareness Month IN PINK
Free Entry
Door open @ 9pm
Fashion Show @10pm
Complimentary cupcakes In Pink by Yes Ma'aM www.yesmaam.us
Complimentary Appetizer's 9-10pm
Fab C. & Majestic Groups, LLC of Miami host's "Jewels for a Gem" Jewelry Fashion Showcase Benefiting Breast Cancer Awareness Month IN PINK, Thursday,October 28, 2010 @9pm at Pangaea at The Hard Rock HOLLYWOOD. Innovative jewelry designer's located all across high profile Miami will be showcasing their jewelry using PINK in their creations, in emphasis for the awareness of Breast Cancer for women, the Gem. "Jewels For a Gem" will give everyone a glimpse into the world of couture jewelry designs by 6 of Miami's brightest designer's. You can find all of their jewelry sold in stores in Miami, Bal Harbor, Coconut Grove amongst other South Florida attractions.
The powerhouse designer's includes PattyM Jewelry, which offers an exquisite collection of high quality jewelry designed entirely by hand, with exceptional attention to detail an individuals taste. www.pattymjewelry.com
Catalina Mora specializes her creations with real orange peels, tagua, and coffee beans amongst others to create her natural accessories while having an amazing aroma to it. www.catalinamoradesigns.com
Khal's Jewelry, where you can find in Coconut Grove's main fashion attraction store, Azul, amongst other store location; her pieces has undergone an authentic handmade process. This ensures that each piece itself is unique. Not one is the same.
Also showcasing will be Jewelry by Marina Fulgueira and Naturally Divine Co. by Pamela Robinson, who caters to fashion of the past, present and future by creating unique jewelry inspired by her naturally sophisticated fashion sense which remains classic and timeless. www.naturallydivineco.com
"Jewels For a Gem" will also be introducing Hippie Headwear by Nikki Balzano . Her Fall Collection includes custom made one of a kind head wear pieces, using materials such as dried butterflies adorned in Swarovski Crystals, braided into hemp, suede or leather using the best in silk flowers.Vintage jewelry/charms and metals are in these designs to insure each piece is truly one of a kind and unique! Bohemian, Hippie and Native American cultures are the true inspiration.
All guests will have an opportunity to take home a piece of jewelry from each designer showcasing in this event
Raffle: $5
Special invited guest, successful Brazilian Super Model and cancer survivor, Juliane Howard will also walk on the runway. Her story can inspire women all across the country with having the strength to fight cancer and pursue their ultimate goals in life. She will be apart of helping us spread awareness to women about cancer and sharing her experience with all the guests.
For more information about "Jewels for a Gem" , please contact:
info@fabcproductions.com
Reservations: majesticgroupevents@gmail.com