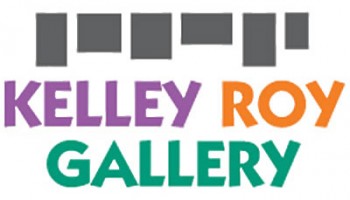 Kelley Roy Gallery cordially invites you to the Preview of the exhibition
Sandra Muss Life and Light: Nature's Passionate Journey
Thursday October 7, 6 – 9
Kelley Roy Gallery
50 NE 29th Street
Miami, Fl 33137
www.kelleyroygallery.com
Exhibition on view
October 9 – November 6
Sandra Muss. Life and Light: Nature's Passionate Journey
Sandra Muss' body of work is inspired by the majestic qualities of nature. This first exhibition in Miami is a highly personal reflection of a journey that incorporates the mysteries of life, the magical characteristics of light, the brilliant sun, the moving power of water and the strength of the elements.
Muss describes her work as energetic and passionate and as the simple inspiration that one finds in the unexpected. Each piece is a mirror of her travels.
Muss holds a Bachelors of Fine Arts Degree from Pratt Institute in New York, and a Masters Degree in Media from the New School in New York. Muss has taught painting and drawing at Fairleigh Dickinson University, Hunter College High School and Lehrman Day School.
About Kelley Roy Gallery:
The gallery exhibits mid- career and well recognized American and International contemporary artist. The gallery has a diverse program with emphasis on painting and sculpture. Artists include John Henry, Sebastian Spreng, Soile Yli-Mayry, Dolly Moreno, Henry Lautz and Antonio Ugarte, among others. This very contemporary art gallery is located on 29th St., perpendicular to Midtown Boulevard, the Corridor of Wynwood Arts District.