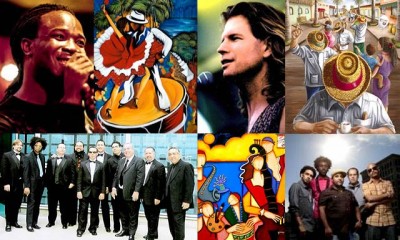 Kiwanis of Little Havana Arts and Music Foundation presents Art in the Park Concert Series Celebrating the 200th Anniversary of Octoberfest!
A weekend celebration of Music, Art, Pretzels, Wursts and Beer
October 1 and 2, 2010
Ponce Circle Park in Coral Gables
Admission: Free
CONCERT SCHEDULE
Friday, October 1
8:00 p.m. – Fusik and B-boy Dance Competition
9:00 p.m. – Shamarr Allen
10:30 p.m. – Conjunto Progreso
Saturday, October 2
2:00 p.m. – midnight – Dueling pianos with Hal Roland and his Piano Group. Prizes for the most original costumes for men in lederhosen and ladies in dirndle or barmaid costumes. Musical chairs, Food, Beer gardens and Activities for the young ones.
CALLING ALL ARTISTS
Reach an upscale crowd of Miami's diverse marketplace at the Art in the Park Concert Series Season From October 2010 – March 2011. Applications accepted for the following categories: Paintings, Mixed Media, Claywork, Digital Art, Photography, Sculpture and Metal Work. Artist Space is Limited. For application information: Kiwanis Club of Little Havana at 305.644.8888, svieta@carnavalmiami.com or ymorejon@carnavalmiami.com
For more information about local openings and events, please visit www.miamiartguide.com.