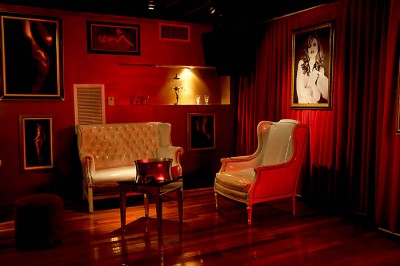 LA FEE VERTE CELEBRATES THE SEPTEMBER EDITION OF "STILETTO MAFIA"
Friday, September 16, 2010
10:00 p.m. to 5:00 a.m.
La Fee Verte
912 71st Street (NoBe North Beach)
Miami Beach, FL 33141
305.865.5955
La Fee Verte, South Florida's tease burlesque and absinthe club, will celebrate the latest installment of its monthly soirée "Stiletto Mafia" this Friday, September 17 at 10 p.m. Co-owners and acclaimed fashion photographers, Antoine Verglas and Navid, will host the evening along with local nightlife impresario Jose Ortiz.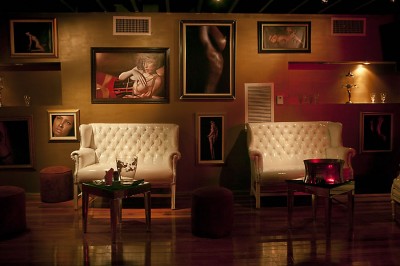 This month's "Stiletto Mafia" will celebrate several of Miami's favorite fashionistas such as designer Cristina Rice of Bri Bri Boutique and Cuban Rice Jewelry; socialite and owner of Brickell's Boca Tanning Club Zurami Pascual; H.O.W.L. (Handle Only With Love) jewelry designer Tini Courtney; style blogger Cynthia Dalagelis (http://cynthiadalagelis.onsugar.com); Living Dolls Boudoir designer Jiussana Briseno and stylist and fashion designer Juan Carlos Cajigas-Berrios. All hosts will showcase their brands during an exclusive trunk show located in the second level of the lounge along with select pieces from Casopia Fashions, Flying Colors and KRELesque.
Guests will also enjoy complimentary cocktails from 10 p.m. to midnight and dance the night away to the beats of South Florida's renowned Mark Leventhal. In addition, everyone in attendance will witness wild performances by lead temptress Nicole Soden of the club's tantalizing Madames du Mischief dancers.
About La Fee Verte:
La Fee Verte is South Florida's first and only tease burlesque and absinthe club. Its décor and ambiance are designed and meant to arouse the senses and seduce the crowds. La Fee Verte's eye candy is served at midnight with tease burlesque shows and contortionists taking place every 20 minutes until 3 a.m. Guests can also enjoy the club's 16 different types of absinthe and 20 custom absinthe-based signature cocktails. A membership or RSVP is necessary for entry.
La Fee Verte is located at 912 71st Street (NoBe North Beach) and is open Fridays and Saturdays 10:00 p.m. to 5:00 a.m. To RSVP, please email gino@taraink.com. For a membership invitation, please email the owners at info@clublafeeverte.com.