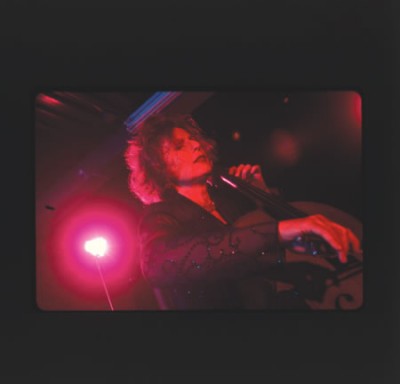 12 Nights of Electronic Music and Art III: CelloVoice
featuring Madeleine Shapiro, cello
Works by C. Chandler, O. J. Garcia, A. Gentile, R. Johnson, J. Kojs and J. Shatin
September 22, 2010 at 8PM
FREE
Harold Golen Gallery
2294 NW 2nd Ave, Wynwood Art District, Miami FL, 33127
info@12nights.org
Website.
The renowned New York-based cellist Madeleine Shapiro performs an hour-long concert of contemporary music for acoustic cello, cello with electronics and cello with audiovisual components. One world premiere and three area premieres are programmed. Highlighted will be pieces by Miami composers Orlando Jacinto Garcia and Juraj Kojs, both of which were written for Madeleine and are a part of her ongoing Nature Project. The program will further feature the compositions of Ada Gentile, Richard Johnson, Christopher Chandler and Judith Shatin.
"particularly effective is the end of the work's third movement, 'Desolation' where icy chords underpin a solo line by cellist Madeleine Shapiro….It's terribly powerful and commandingly delivered…" The Strad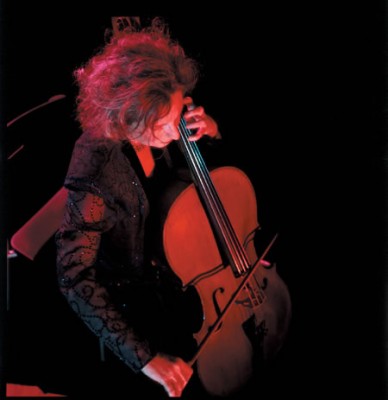 Madeleine Shapiro, cellist, has long been a recognized figure in the field of contemporary music. She was the founding director of the internationally known ensemble The New Music Consort and presently directs ModernWorks, an ensemble that performs and commissions recent chamber works. Madeleine performs extensively as a solo recitalist throughout the United States, Europe and Latin America, programming both acoustic and electro acoustic works, many of which were written for her. Madeleine's first solo CD, Electricity: Works for Cello and Electronics (Albany Records) was greeted as "focused and cohesive…a polystylistic collection of pieces that individually push the instrument and technology in unique ways" (Time Out New York). ModernWorks most recent CD, string quartets by Ge Gan-ru was chosen by The New York Times as one of the best CDs of 2009. Visit her at www.ModernWorks.com.