First Week of Regular Season Football
Clevelander
1020 Ocean Drive
Miami Beach, FL 33139
www.clevelander.com
Are you ready for some football? The Clevelander is ready to cater to all the die-hard football fans of South Florida for the first week of the regular season. With your Rockstar Rewards card, enjoy $10 pitchers of Budweiser & Bud Light, $5 Jack Daniels and $0.50 Buffalo Wings during every live game. Don't have a Rockstar Rewards card? Visit the Gift Shop inside the Clevelander Sports Bar everyday from 5pm to 10pm.
Week One
Thursday 9/9
– Minnesota @ New Orleans (8:30p)
Sunday 9/12
– Miami @ Buffalo (1p) **Show your Rockstar Rewards card during this game and receive free Buffalo Wings and enter the raffle to win a 19' Flat Screen**
– Detroit @ Chicago (1p)
– Oakland @ Tennessee (1p)
– Cincinnati @ N England (1p)
– Carolina @ NY Giants (1p)
– Atlanta @ Pittsburgh (1p)
– Cleveland @ Tampa Bay (1p)
– Denver @ Jacksonville (1p)
– Indianapolis @ Houston (1p)
– San Francisco @ Seattle (4:15p)
– Green Bay @ Philadelphia (4:15p)
– Arizona @ St. Louis (4:15p)
– Dallas @ Washington (8:20p)
Monday 9/13
– Baltimore @ NY Jets (7p)
– San Diego @ Kansas City (10:15p)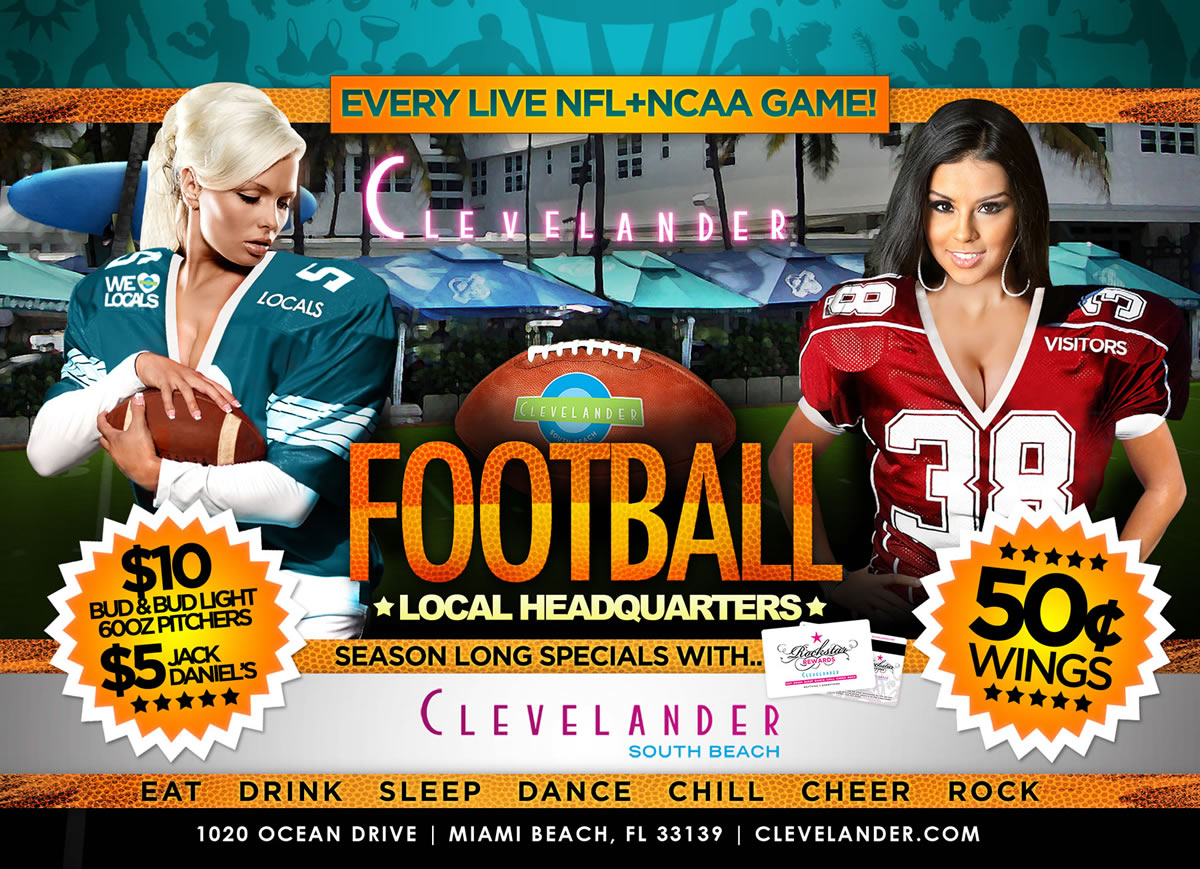 Thank you for using Soul Of Miami!