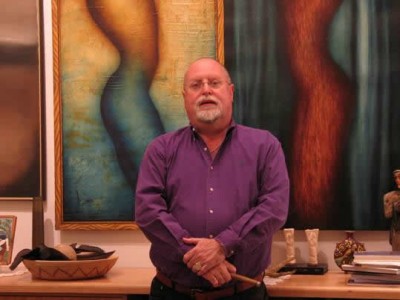 A reading of new poems by Ricardo Pau-Llosa, one of Miami's leading cultural figures, at ArtSpace/Virginia Miller Galleries in downtown Coral Gables, presently exhibiting "Traces of Migrations" by Humberto Castro.
7:00 pm, Thursday, September 2, 2010
ArtSpace/Virginia Miller Galleries
169 Madeira Avenue
Coral Gables, FL 33134
The reading will be in English. A reception will be held afterwards for Ricardo Pau-Llosa and Humberto Castro.
Ricardo Pau-Llosa, a major figure on the South Florida literary and visual arts scene, has been publishing poetry and art criticism for 36 years. His original model of art criticism has helped shape our view of modern Latin American painting and sculpture.
His ideas about what sets Latin American art apart from other modernist traditions, together with his poetry and prodigious art collecting, is the focus of a monumental tribute at the Snite Museum of Art at the University of Notre Dame this fall. The exhibition, accompanied by a major book, is titled Parallel Currents: Highlights of the Ricardo Pau-Llosa Collection of Latin American Art (Aug 29-Nov 14). Among the artists Pau-Llosa has published important essays on are Olga de Amaral, Fernando de Szyszlo, Rogelio Polesello, Jesús Soto, Hugo Consuegra, and Humberto Castro, whose work is on exhibition here tonight.
Pau-Llosa's poems have appeared in practically all the major literary magazines of the United States, as well as major magazines in the United Kingdom and Canada. He has published six books of poems, the last four with Carnegie Mellon University Press. His latest collection is titled Parable Hunter (2008). His poems have always employed rich figurative language to convey complex ideas and vivid images and settings. His narrative poems function as allegories as well as convey moving insights into the creative process, exile, historical events, and others subjects he has brought to life in his work.
Tonight, Pau-Llosa will be reading from poems he has published since the appearance of his last collection. Some, from his "Man" series draw on events in both the Hebrew and Christian scriptures to render a portrait of a complex, secular individual whose actions, feelings, and thoughts reverberate, even if unbeknownst to him, with religious contexts. Other poems draw on paintings for inspiration, and still others evoke philosophical ideas which have shaped the work and life of this truly distinctive and ground-breaking poet and thinker.
www.virginiamiller.com
info@virginiamiller.com