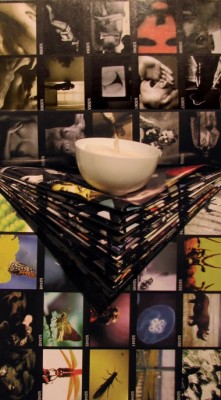 FACULTY EXHIBITION AT NEW WORLD GALLERY
New World Gallery showcases the work of the visual arts faculty with an exhilarating and varied collection of works. The show, which highlights the talented individuals that are instrumental in the success of the school, includes photography, painting, digital imagery, design and sculpture. Exhibiting artists include: Luisa Basnuevo, Carol K. Brown, Felicia Carlisle, Greg Davis, Tony Fernandez, Christy Gast, Kathleen Hudspeth, Michael Loveland, Rosario Martinez-Cañas, Annette M. Piskel, Karen Rifas, Louise Romeo, and Fred Snitzer.
August 26 – October 7
Opening Reception: Thursday, August 26; 6:00 – 9:00 pm
New World Gallery
25 NE 2nd Street, downtown Miami
Free and open to the public
Information at 305-237-3597
Thank you for using Soul Of Miami!