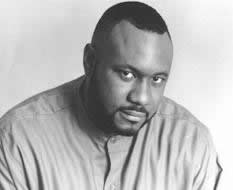 KCC Productions and Jazid
present:
Jazz at Jazid!
LeNard Rutledge
Tuesday, August 24, from 11PM – 2AM
1342 Washington Ave., South Beach
Captivating, soul stirring, earthy and funky. These are just some of the words used to describe the song stylings of LeNard Rutledge. He has been a featured vocalist at area jazz spots in South Florida: The Van Dyke Café, the Museum of Contemporary Art, O'Hara's Jazz Pub, and now Jazid are the most notable. LeNard has shared the stage with a number of highly respectable jazz artists such as: Nnena Freelon, Dee Dee Bridgewater, Kenny Drew Jr., The Fred Thomas Band, and Harry Allen. In May of 2006, LeNard was named BEST JAZZ ARTIST, by the Miami New Times magazine. His first CD release, Hello World, was released in November 2007.
Links:
Jazid
KCC Productions