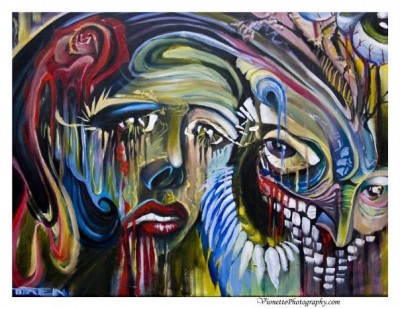 August 26th 8pm-12am
Brew Urban Cafe
209 SW 2nd Ave
Downtown Fort Lauderdale
Twilight Notes, Radio-Active Records, and Enticement Design Present…
"Dialect"
Fort Lauderdale's Premier Art and Music Event.
August 26th 8pm-12am
Brew Urban Cafe
209 SW 2nd Ave
Downtown Fort Lauderdale
Featuring Artists:
Raymond Brown
Kazilla
Estefania Lopez
Jose Lopez
Christina Major
Ilian Velasco
N! Satterfield
Matylda Mclvenny
and featuring Dj sets by
very special guest dj sets by
MIKEY RAMIREZ (Radio-Active)
esotERIC
DaMASK
Adam Foster
Dialect is Fort Lauderdale's premier and longest-running art and music event. Every month, Twilight Notes and Enticement Design recruit South Florida's most talented young artists and Dj's for a celebration of individuality and the creative process. Brew Urban Cafe is the perfect venue for this event, as it is a center of the intellectual and artistic community in Fort Lauderdale, not to mention their award winning coffee, beer and wine menu. This month we are teaming up with Radio-Active Records, with their very own Mikey Ramirez doing a tag team, all vinyl set with Esoteric. If you haven't had a chance to check out Radio-Active, put it on your to-do list. It is without a doubt the best music and record shop in South Florida, with a huge collection of cd's, records, clothing, and music dvd's and magazines.
There is no cover charge, and it is an all ages event. Come out ready to drink, dance, and see some great art.
Dialect. This is the language that we speak.