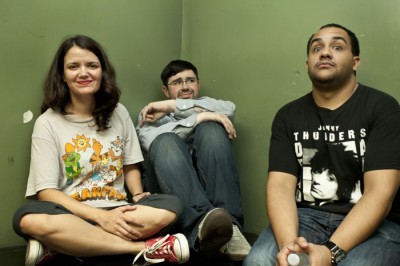 NWM2010 AFTERHOURS
All Afterhours programs: 6-9pm; MAM members $5, non-members $15
Thursday, September 2
Miami Art Museum, 101 West Flagler Street, Miami, FL 33130
Bring on the bands! Celebrate Miami's rich crossover of art and music, as local bands Beings and Jacuzzi Boys headline a night of rock at the museum. In the gallery, experience a special interactive performance by Bert Rodriguez, plus Talking Head Transmitters (segment on 80's rock).
Parking is available for $5 (with validation) at 50 NW 2nd Ave.
For more information, contact Events@miamiartmuseum.org or 305.375.1704, or visit miamiartmuseum.org.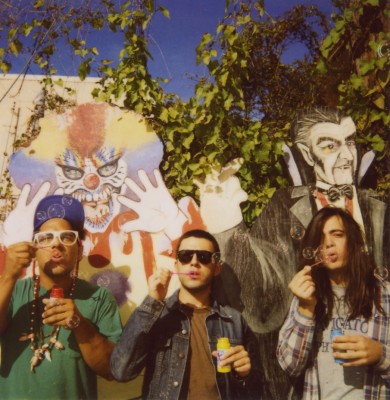 *All programs and times subject to change. Please check miamiartmuseum.org for updated information.
About "New Work Miami 2010"
New Work Miami 2010 is organized by Miami Art Museum and is supported by donations to MAM's Annual Exhibition Fund, with additional support provided by Lin Lougheed. It is curated by Peter Boswell, assistant director for programs/senior curator, and René Morales, associate curator.
New Work Miami 2010 artists: Maria José Arjona, Kevin Arrow, Beings, Jenny Brillhart, Felecia Chizuko Carlisle, Jim Drain, Flash orchestra, Frozen Music, Oscar Fuentes & the Gipsy Catz, Lynne Golob Gelfman, Michael Genovese, Jacin Giordano, Guerra de la Paz, Adler Guerrier, Jacuzzi Boys, Don Lambert, Gustavo Matamoros, Ana Mendez (with Aja Albertson & Richard Vergez), Beatriz Monteavaro, Gean Moreno/Ernesto Oroza, Peggy Nolan, Fabian Peña, Christina Pettersson, Poem Depot, Vickie Pierre, Manny Prieres, Bert Rodriguez, Christopher Stetser, Talking Head Transmitters, Robert Thiele, Mette Tommerup, Humberto Torres, Frances Trombly, Tatiana Vahan, Marcos Valella, Michael Vasquez, Viking Funeral and Michelle Weinberg.