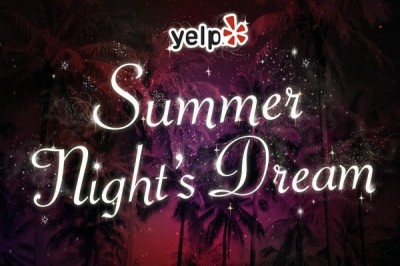 Join Us For A Yelp Summer Night's Dream!
We've decided to sprinkle some fairy dust on our Magic City. We're partying through the night on Saturday, August 21, 2010
8:00 – 10:00 Open Party
And as good fortune would have it on this lovely night some of our friends decided to join in the fun!
The festivities take place at the beautiful and historic Moore Building.
Guests will be noshing on treats from:
Soleá
Waxy's O'Connor's
Maitardi
Morena
Bongos Cuban Cafe
Mr. Yum
Miss Yip
Vinyl & Kai
JB Kitchen & Bar
Soyka
Mercadito
On a sweet note:
Spuntino Italian pastries
Grand Luxe Café's signature sweets
Thirsty? Good! You'll be drinking:
Ketel One Vodka
Captain Morgan Rum
Zacapa Rum
fenom Absinthe
Gran Sierpe Pisco
vitaminwater
Buck 15 Bombs
Segafredo Espresso will provide a coffee bar
You might feel a little flustered after all of that but no need to worry 'cause you can pretty yourself right back into party mode thanks to Beauty For Real and Rik Rak Salon.
Think that's it? Think again! We'll also have a silent disco, dinousaurs, tunes, performers, and more more more!
Sound good?
Wondering how much this party will cost ya? It's FREE.
However please bring cash for parking and gratuity.
And for our amazing charity partner: Camilus House
Camilus House is celebrating its 50th anniversary this year. And we're asking guests to donate to this wonderful organization.