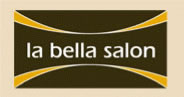 The la bella salon Cut-a-Thon for charity is here!
la bella salon Annual Cut-a-Thon to benefit the Miami-Dade Animal Shelter Trust Fund
2604 Ponce de Leon Blvd., Coral Gables, FL 33134
Sunday, August 1st from 11 a.m. until 4 p.m.
Call 305-444-1412 to reserve
Calling all animal lovers! On Sunday, August 1st from 11 a.m. to 4 p.m., la bella salon is hosting a cut-a-thon to benefit the Miami-dade Animal Shelter Trust Fund. One hundred percent of the proceeds will be donated to the Shelter. There will be snacks and refreshments available throughout the day, and plenty of opportunity to donate to the Shelter by taking part in all of the following:
– A la carte haircuts and blow dry's for just $30.00 each (by appointment only)
– Stress relieving treatments for just $10.00 each (by appointment only)
– $5.00 raffle tickets will be sold with your chance to win one of the following gifts generously donated by your local business owners – four unique la bella salon gift baskets, and gift certificates from Natural K9, Emporium, Aqua, and Navarro Pharmacy.
– Donate a blanket, bath towel, collars, and any hard rubber toy for a dog or a cat.
To add even more value, those cool cats from Natural K9 will be handing out free samples of natural dog food and $5.00-off coupons for your pets. That's a DOG gone good deal!