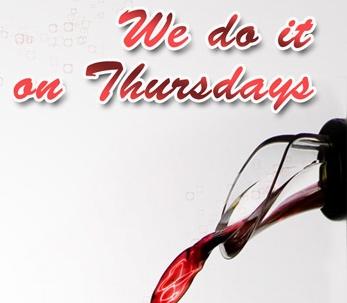 We Do It On Thursdays! Escopazzo Organic Italian Restaurant
Thursday, July 22, 2010, 7 – 9 PM
Escopazzo Organic Italian Restaurant
1311 Washington Avenue :: South Beach
www.Escopazzo.com
Luca Turiello reveals the Mazzei Family Wines
Noted in documents traced back to the early 11th century, the Mazzei family is closely woven into Tuscany's winemaking history. A rich history combined with consistently high quality winemaking over centuries has made the Mazzei family like none other and one of Italy's most renowned and respected wine producers.
Mazzei Badiola 2007 , Supertuscan
Belguardo Brinzone, Morellino di Scansano, 2006 Tuscany
Fonterutoli Chianti Classico DOCG, 2006 Tuscany
Mazzei Zisola, Nero D' Avola 2007 , Sicily
$20 per person
Light finger foods, stimulating conversation, sophisticated, unpretentious company and the expertise of our dear friend Luca are all in store.
You won't taste wines like these often without a plane ticket…
Although not absolutely necessary, your response will be especially appreciated.
for reservations or more information, please call
3 0 5 : 6 7 4 : 9 4 5 0 or email info@escopazzo.com