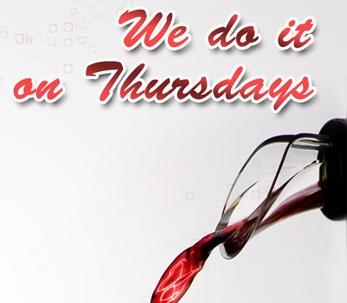 We Do It On Thursdays! Escopazzo Organic Italian Restaurant
Thursday, July 8, 2010, 7 – 9 PM
Escopazzo Organic Italian Restaurant
1311 Washington Avenue
South Beach
www.Escopazzo.com
Neal Rosenthal :: Under the Radar Winemakers and the Indigenous Grapes of Italy
In its best and purest form wine must reflect a specific sense of place. Neal Rosenthal brings to the market distinctive wines that reflect this devotion to the concept of "terroir".
"The role of the winemaker is to render the fundamental character of the wine in its most clear and precise form so that it speaks to us of its geographical origin, its birthplace as it were, and the special conditions obtained in the particular vintage… An overwhelming percentage of wine made today refers only to where it wants to be – not from where it comes."
This Thursday, taste the terroir of Umbria and Valle d'Aosta in these outstanding selections from The Mad Rose Group.
Cistercensi Coenobium Bianco, 2008 Umbria, Organic
Bea Montefalco Rosso San Valentino, 2006 Umbria
Grosjean Petite Arvine Vigne Rovetta, 2008 Valle D'aosta
Grosjean Toretle Vigne Rovetta, 2006 Valle D'aosta
$20 per person Includes light finger foods, wine tastings, stimulating conversation, relaxed atmosphere, sophisticated and unpretentious company and the expertise of one of our favorite partners in wine, Ileana Fajardo of Selected Brands