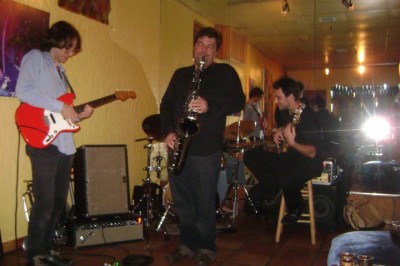 JAZZnight at miniBAR
friday, july 16th, 2010, 8:00 pm to midnight
miniBAR – 3612 ne 2 avenue – miami's design district – www.minibarmiami.com
3612 ne 2nd avenue
miami design district
florida 33137
www.minibarmiami.com
KEVINmuncy playing LIVE at miniBAR! amazing sounds! gifting us with his talent every month, another friday night arrives where you can slip away from it all into a world of beautiful music!
Come enjoy some fantastic food, drink, and LIVE jazz with the Kevin Muncy Quartet.
Featuring:
Rainer Davie (Guitar), Taylor Byrd (Bass), and a very special guest on drums.