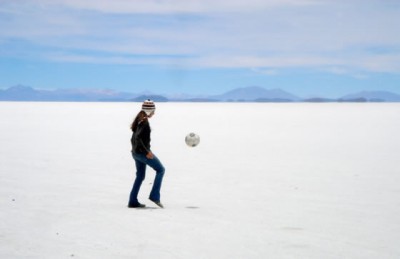 Away from bright lights and manicured fields, there is another side of soccer.
Pelada
Thursday, July 8, 2010: Hollywood Central Performing Arts Center 1770 Monroe Street (U.S. 1 and Monroe)
6:30 pm: Reception in the lobby with Miami FC players. Featuring spoken-word "poetry" by Ray Hudson. Plus raffles, beer, wine, soft drinks and light snacks.
7:30 pm: Screening
"Pelada" is the Brazilian word for street soccer. Follow former college soccer stars Luke Boughen and Gwendolyn Oxenham as they chase pick-up games in 25 countries on four continents. From prisoners in Bolivia to moonshine brewers in Kenya to construction workers at a World Cup stadium in Cape Town, South Africa, Pelada is the story of the people who play the world's most popular game.
Cost: $10 non-members; $8 for Center members.
Visit ArtAndCultureCenter.org/Pelada for more information and to purchase tickets.
Art and Culture Center of Hollywood
1650 Harrison St.
Hollywood, FL 33020
ArtAndCultureCenter.org