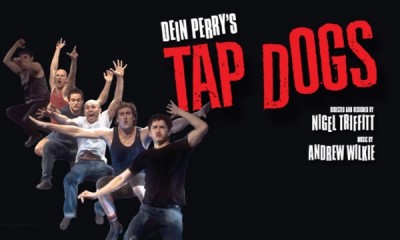 June 30 – July 10
Sanford and Dolores Ziff Ballet Opera House
TAP DOGS is the international sensation that has performed in 330 cities worldwide, sold more than 12 million tickets, and won a boot load of top theatrical prizes!
It's the hottest show with the hottest legs! The seriously sexy TAP DOGS is a fast and fabulous theater-dance spectacle that combines the strength and power of construction workers with the precision and speed of the world's most thrilling tap dancers.
Or call the box office at 305.949.6722 to purchase your tickets today!
Also, don't miss the Tap Pups Competition! Miami's fiercest tap crews are invited to battle it out for prizes and the chance to share the stage with TAP DOGS on opening night! For information on entering go here!