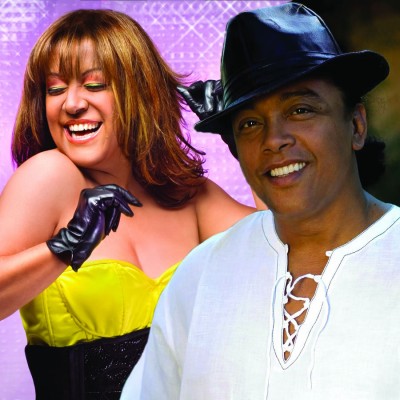 Florida Marlins Super Saturday Featuring Merengue Singers Sergio Vargas and Milly Quezada
June 19, 2010, Post-game
Sun Life Stadium
2267 NW 199 Street
Miami Gardens, FL 33056
On June 19, the Florida Marlins Super Saturday will feature post-game performances by Sergio Vargas and Milly Quezada. First pitch versus the Tampa Bay Rays is set for 7:10 p.m. at Sun Life Stadium (2267 NW 199 Street, Miami Gardens, 33056). Get In On It for the post-game performance and a fireworks spectacular. Also, the first 15,000 fans will receive a Marlins Airhorn. For more information on Super Saturdays and to purchase tickets, call 1-877-MARLINS or visit the Florida Marlins' official website at www.marlins.com.
Talented Sergio Vargas is primarily a merengue singer, but has also earned acclaim for his ability to sing other forms of Tropical music. He was born in the Dominican Republic and got his start singing with the local group La Banda Brava. In the early 80s, he had begun working with one of the country's most popular merengue artists, Dionis Fernández. Vargas founded his band, Los Hijos del Rey, in 1986 and by 1988 had become a major star throughout Latin America. He remains one of his country's top artists.
Milly Quezada, Latin Grammy-winning Dominican Merengue music singer, is known to many as The Queen of Merengue. During the 1980s, Quezada was the lead singer of a group named Milly y los Vecinos. The group enjoyed international success, producing 20 records, but Quezada later decided to embark on a solo career. In 1998, she was the winner of Billboard Award as best female performer tropical. Her latest release "MQ" and includes the famous hits "Vamo 'pa' la calle" and "Quiero Ser."