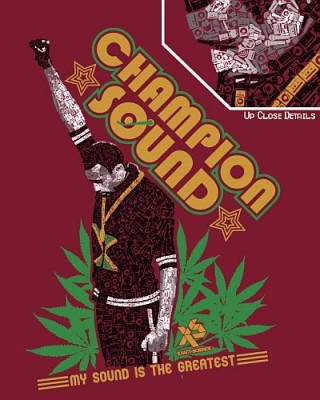 This Week W/ Guest Dj, Miami's Own K-N-S!
Lookout For The One-Year Anniversary Jam Coming Soon..
Wednesday, June 9th
@ The Electric Pickle
Doors at 10pm
No Cover
*Future Flavas & Classics Every Wednesday*
We welcome one of the illest DJs when it comes to hip-hop, soul & reggae in Miami
DeeJay K-N-S
http://www.myspace.com/deejaykns
Mixes- http://www.mixcrate.com/deejaykns
Catch his videos here- http://www.youtube.com/user/deejaykns
Plus DJs SIRE ESQ. & LUMIN
~>>>>>2-4-1 DRINKS from 9-11p<<<<<<<~
..more info and goodies @ http://championsoundmia.blogspot.com/
Supported By:
Public Wizard: http://www.PublicWizardInc.com/
Frank 151: http://www.Frank151.com/
Wax Poetics: http://www.WaxPoetics.com/
ATC: http://www.ATCMIA.com/
Soul of Miami: http://ww.SoulOfMiami.org/
More on K-N-S:
Dee Jay K-N-S is not your ordinary D.J.; he is a turntablist. A turntablist is one who can manipulate sounds with vinyl. Mastering the art of the scratch, with just using his bare hands. K-N-S is a 2-in-1 man. He can scratch with the best of them and can also finesse a beat. The MPC2500 and various beat making equipment are his tools of the trade. K-N-S a.k.a. DIWREK is not a new jack to the game (D.Jing since '93). His resume is quite impressive. He has hosted a plethora of events, been on many radio shows, flew to other countries to showcase his talent, produces, engineers sound, is an entrepreneur, and has hosted one of the first underground hip hop shows in South Florida..