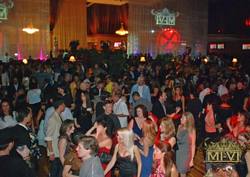 South Florida Facebook Bash
June 24, 2010, 6pm-10pm
MI-VI @ Gulfstream Park
901 S Federal Hwy, Hallandale FL 33009
http://www.southfloridafacebookbash.com/
The South Florida Facebook Bash live event is expected to be one of the biggest events of the year simply due to the extreme viral promotion that Facebook provides. The event is taking place at one of the most popular clubs in South Florida today in MI-VI (Mi6) at Gulftstream Park in Hallandale Beach, Florida.
Who exactly are all your Facebook friends? Do you really know everyone who is friending you? Would you like to connect and socialize with new friends? Would you feel more comfortable if you met some of the facebook friends before you connect with them? Could you generate more leads for your business if you met these contacts?
To RSVP for the event go to http://www.southfloridafacebookbash.com/
For Sponsorship Information Call Mike 954-667-9193
This event is not promoted or endorsed by Facebook Inc
This event is a virally promoted event sponsored by http://www.businesseventsflorida.com/
This is your best chance to get some face time with your FB friends
Compete for "Most Influential Person in South Florida on Facebook"
Invite ALL your friends to be here, and be seen.
Only $10 Pre-Paid, $12 w/RSVP or $15 At The Door