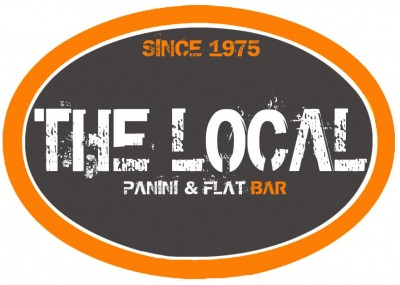 The Local Panini & Flat Bar Opens its Doors with a Pool-Side Summer Bash for Friends and Neighbors Featuring
an Exclusive Food and Wine Tasting, Music, and an Original Photo Art Exhibition
DJ Mark Leventhal will keep the chill local vibe going as he spins everyone's favorites on the deck as
the new "west side" eatery—located in the Flamingo South Tower—formally opens its doors on Friday June 4th.
The Local Panini & Flat Bar
Opening Party and Tasting for Friends and Neighbors
Friday, June 4th 6-8 p.m.
The Local Panini & Flat Bar, 1500 Bay Road (Flamingo South Tower) Miami Beach, Fl. 33139
Because there will be a fantastic selection of complimentary food and drinks, great music and artwork, and a sure to be fun time!
Ken Ray and Dylan Kay will host the evening soiree; serving up a combined food, wine and mixology tasting that will include an open bar featuring The Local's not-your-average-well drinks and a few of Dylan's famous signature cocktails. The delicious and affordable Italian-inspired fare that makes The Local such a favorite go-to spot will be prepared for perfect wine pairing by Chef Marco Bidart.
Photographer Jeff Thomas Schuller will premiere and showcase his photomontage, "Big Easy," a series of mood prints set in New Orleans that will display at The Local throughout June, and will commence the restaurant's ongoing commitment and support of the local arts community.
Himself a long-time resident "local" of South Beach, owner Ken Ray wanted to bring back the kind of establishment where you could take it easy and enjoy a good drink and bite with friends and family in a setting that was relaxed and fun without the prices and pretenses of a typical South Beach hangout. A nod to the easy-going vibe of the 70's, The Local blends the comfort and feel of a neighborhood bar with the selection and quality of an upscale lounge. At The Local you can come in and sit at the bar or pool to enjoy a tasty, fresh and inexpensive meal or a refreshing beer or cocktail while enjoying thoughtful service and the peace of mind you used to enjoy before life became so complicated.
The Local features a complete bar including beer on tap or in bottles, wines, and an extensive cocktail selection. The eclectic menu is inspired by Italian cuisine and includes fresh salads, homemade appetizers, panini's and flats. Situated in the South Tower of The Flamingo residences, The Local boasts outdoor seating with sweeping views of the bay and pool area.
The Local is located at 1500 Bay Road, Miami Beach, Fl. In The Flamingo South Tower. For information please visit www.thelocalmiami.com or call 305.397.8307. The Local is open everyday from 11 a.m to 12 p.m.