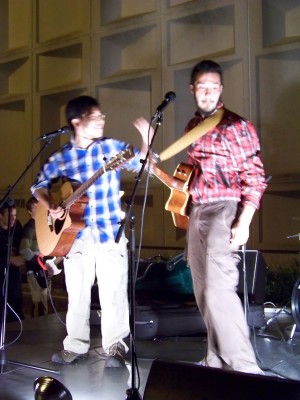 YV and Brother K featured at Luna Star Cafe!
June 23, 8 pm
Luna Star Cafe
775 Northeast 125th Street
North Miami, FL 33161-5611
lucasandchristian.ning.com
YV AND BROTHER K write folk songs borne from their wanderings across the globe. Both are haunted by the sights, sounds and people who have become embedded in their music, producing a sound as varied as their backgrounds: stomping blues, reflective ballads, mariachi-gone-punk. Armed with guitars, spare strings, and dreams and visions, they're setting out from their present homebase in New York City to conquer the Southeast this summer, bringing their musical lunacy to Luna Star Cafe on June 23. You've been warned.
For music/videos/bio, check out: lucasandchristian.ning.com