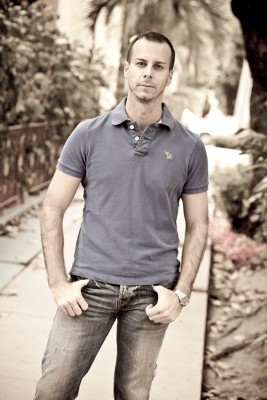 Literary Nights Series presents Neil de la Flor
Zu Galeria Fine Arts cordially invites you to Neil de la Flor's book launch of
Almost Dorothy
Friday, May 21, 8pm
Neil will read his poetry and offer an impromptu writing workshop.
Refreshments will be served.
Neil's first solo book, Almost Dorothy
(Marsh Hawk Press, 2010) won the Marsh Hawk Press Poetry Prize. He also co-authored, with Maureen Seaton, Sinead O'Connor and Her Coat of a Thousand Bluebirds (forthcoming 2011, Firewheel Editions), winner of the 2010 Sentence Book Award. Neil teaches at Miami Dade College and Nova Southeastern University. His favorite word is ham and his favorite food is grilled squid.
About Almost Dorothy: "I like the naughtiness of de la Flor's poetics: the speaker's wordplay is double-speak and double-entendre, and no dust ever settles on a single meaning. Almost Dorothy is a challenging and unsettling reading experience, but there are plenty of cues and clues along the way to keep the reader constantly alert and sometimes startled…"
–Rigoberto Gonzalez
For more information go to Neil's website at www.neildelaflor.com
zu galeria fine arts | 2248 SW 8th St. | Miami | FL | 33135