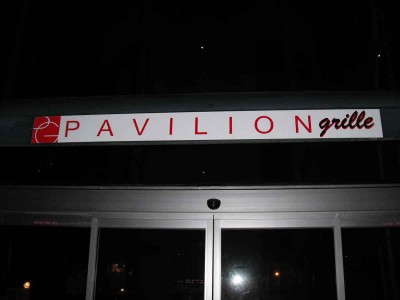 Tonights Going to be a Great Night Party
May 15th, 2010, 8:00-12:00
Pavilion Grille
301 Yamato Rd.
Boca raton, Fl. 33431
The last party was a hugh turnout & sucess… Thanks to all of you.. As these parties are for YOU and without YOU there would be no party… So let's do it again. We have this wonderfull venue with a large, beautifull wood dance floor, with tables surrounding it. Enjoy the large bar area with high tops or the lounge area behind it.. Outdoor area for smokers.
TIME: Doors open at 7:oo BUT Party starts at 8:00
MUSIC: 8:00-12:00 — Dance to the fabulous and diversified band — KICKBACK They kept the floor packed ALL night
COVER CHARGE: $10.00 collected by venue. This includes a free drink of house wine, domestic beer and well drinks ( call & top shelf brands available) — Free appetizer and desert buffet.
The first 20 people that arrive AFTER 8:00 will receive a free drink ticket
Want a little more to eat ? They have a delicious and VERY reasonably priced menu of appetizers, sandwichs, wraps, salads, etc.
DINNER SPECIALS: They have a 3 course dinner special for $22.95 OR if you order a minimum of $20.00 on food, your cover charge will be deducted from your bill– NOTE: If you use your ticket for a drink, then IT WILL NOT BE DEDUCTED FROM YOUR BILL. Please mention to your server that you are with Dale's party and give them your ticket… It is recomended that you arrive by 7:00 to have dinner AND make a reservation.
PLENTY OF FREE PARKING
HOST: Dale aka sunnyd
DIRECTIONS: From north/south – Take I95 to Yamato Rd. East.. When you get to Dixie Hwy, cross over the railroad tracks and make a left.. Then a right into the parking lot of The Stonegate Bank Building– Pavilion Grille is located in the atrium of the building.
HIT THAT SIGN UP .. Bring a friend/friends, singles, couples ALL are welcome to come and enjoy the party.
LET'S DO IT AGAIN and make tonight A GREAT NIGHT