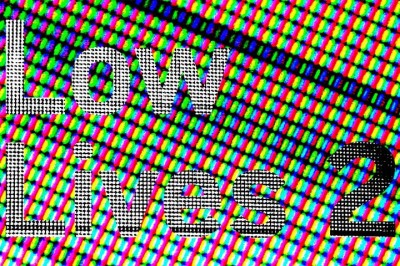 Low Lives 2 /
National Live & Internet Exhibit
Friday, April 30th, 2010 7:00pm – 10:00pm (CST)
Curated by Jorge Rojas, "Low Lives 2" is a one-night exhibition of live performance-based works transmitted via the internet and projected in real time at numerous venues throughout the U.S.
Alexis Caputo will perform live at Diaspora Vibe Gallery. Join us for her perfomance and a large screen screening of the performances from across the country.
Artists include: Amelia Winger-Bearskin, Lawrence Graham-Brown, Hector Canonge, Alexis Caputo, Vienne Chan, Osvaldo Cibils, Gabrielle Civil, Marcus Civin, Chris Coy, The Bridge Club, Francesca Fini, Linda Ford, Lynne Heller, Anni Holm, Gigi Otalvaro-Hormillosa AKA Devil Bunny, Las Hermanas Iglesias, Michelle Isava, Tina La Porta, Elizabeth Leister, Luke Munn, Olek, Wanda Ortiz, Jacklyn Soo, Michael Smith, Sam Trubridge with Rob Appierdo & Stuart Foster, Migdalia Luz Barens-Vera, Marcus Vinicius, Martin Zet, Agni Zotis
On-view nationally at:
El Museo del Barrio: 1230 5th Avenue, NYC 8:00pm – 11:00pm
Galería de la Raza: 2857 24th Street, SF 5:00pm – 8:00pm
Diaspora Vibe Gallery: 3938 North Miami Avenue, Miami Design District, Miami 8:00pm – 11:00pm
The Temporary Space: 1320 Nance St., Houston 7:00pm – 10:00pm
Obsidian Arts: 3501 Chicago Avenue South, Minneapolis 7:00pm – 10:00pm
Terminal: Trahern Building, APSU, Clarksville, TN 7:00pm – 10:00pm
Co-Lab: 613 Allen St., Austin 7:00pm – 10:00pm
Studio 304: 304 Boerum St., Brooklyn 8:00pm – 11:00pm
Online: www.ustream.tv/channel/low-lives-2
Presented by: El Museo del Barrio in collaboration with Aljira, Fusebox Festival in collaboration with Co-Lab, Galería de la Raza in collaboration with ATA, Diaspora Vibe Gallery, The Temporary Space, Terminal, Obsidian Arts and Studio 304.
Rosie Gordon-Wallace
www.diasoravibe.net
www.diaweb.diasporavibe.net
www.diasporavibegallery.blogspot.com
Curator/ Director
Diaspora Vibe Gallery
Diaspora Vibe Cultural Arts Incubator
3938 N. Miami Ave
Miami Fl. 33137