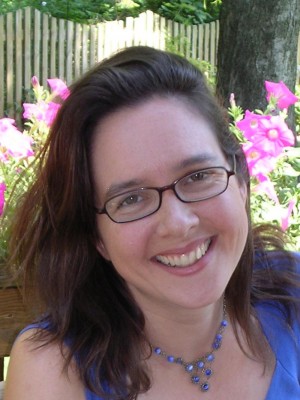 Miami Art Museum Presents "Transatlantic Encounters:
Latin American Artists in Paris Between the Wars"
With Dr. Michele Greet
Thursday, May 20, 2010 at 6pm
Dr. Michele Greet, assistant professor, department of history and art history, George Mason University, will present a lecture entitled "Transatlantic Encounters: Latin American Artists in Paris Between the Wars" on Thursday, May 20, 2010 at Miami Art Museum. Dr. Greet will examine pivotal works made by Latin American artists in Paris in the years between World War I and II, when Paris was at the center of the art world. During this time, more than 200 Latin American artists traveled to Paris, contributing to and re-interpreting every major modernist trend. The lecture is organized in conjunction with Between Here and There: Modern and Contemporary Art from the Permanent Collection, now on view at Miami Art Museum. Dr. Greet is a graduate of the Institute of Fine Arts, New York University. She recently published Beyond National Identity: Pictorial Indigenism as a Modernist Strategy in Andean Art, 1920-1960. She is currently working on a manuscript on the subject of this lecture.
Thursday, May 20, 2010
Doors and galleries open 6pm
Lecture begins 7pm
Miami Art Museum
101 W Flagler Street
Miami, FL 33130
Parking: $5 (with museum validation) at 50 NW 2nd Ave.
Metro: Government Center Station
Admission: Members and university students $5
Non-members $10 (includes museum admission)
Contact: For more information contact MAM's education office at 305.375.4073 or via email at Education@miamiartmuseum.org.
About Miami Art Museum
Miami Art Museum serves one of the most diverse and fast-growing regions of the country, where a confluence of North and Latin American cultures adds vibrancy and texture to the civic landscape. Miami Art Museum embraces its role as a cultural anchor and touchstone in a city that welcomes countless ethnic and age groups, lifestyles and ideas. Miami Art Museum's far-ranging vision is expressed in the breadth and depth of its exhibition program, and education and public programs. The Museum continues to build its collection of holdings from the twentieth century through the present, as it embarks on a major new building and expansion project. The new Miami Art Museum at Museum Park, designed by Herzog & de Meuron, is scheduled for completion in 2013.
Miami Art Museum is located at 101 West Flagler Street, Miami, FL 33130. Hours: Tuesday through Friday, 10am – 5pm; Saturday through Sunday, Noon – 5pm; Closed Mondays. Admission is free for MAM members, children under 12 and students (with valid ID); adults $8; seniors $4; Second Saturdays are Free for Families. Parking is $5 (with museum validation) at 50 NW 2nd Ave. Metro: Government Center Station.