PLEASE NOTE – THIS EVENT HAS BEEN CANCELLED.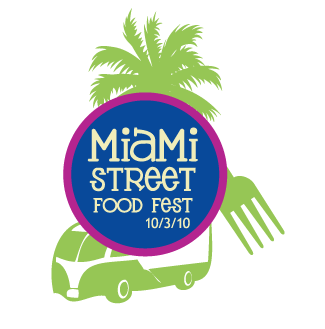 Miami Street Food Fest will be held at Magic City Casino on SUNDAY, OCTOBER 3, 2010!
Magic City Casino is located at: 450 NW 37th Avenue, Miami, FL 33125.
Miami Street Food Fest is brought to you by Cristina Sotolongo and BurgerBeast.com. These two met over churros and hot chocolate at a Churro Tweetup in Miami's Little Havana. Their mutual love of really good food has kept this friendship going.
Event Hostess Cristina Sotolongo
Cristina Sotolongo is a public relations and social media professional by day and a foodie by night (and day, let's be honest). Born and raised in Miami, she has grown fond of all the flavor this great city has to offer.
Event Host BurgerBeast.com
Burger Beast, a Miami Food Blogger who writes about his food experiences, is the creator and driving force behind BurgerBeast.com. Although the blog was created to find the best burger in Miami, it has since grown to include other types of foods, food coupons and deals, pertinent news, recipes and reviews of products.
Current list of participating food trucks:
Yellow Submarine
gastroPOD
Feverish Ice Cream
Latin Burger
La Camaronera
Check here for the latest list.