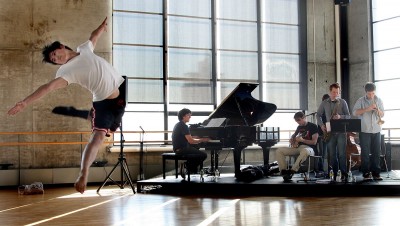 YoungArts Miami – A Community Kick-off Celebration
YoungArts Miami Kicks Off New Laboratory Program
Aimed at High School Juniors and Seniors, Teachers and Parents
Saturday, May 15, 2010
Noon: Registration opens and lunch served
1 p.m. YoungArts: what's in it for you…as a student, parents, Performances by nationally-acclaimed YoungArtsAlumni
2 p.m. Talk Back: a dialogue about achieving excellence in the arts
Adrienne Arsht Center for the Performing Arts, Dolores and Sanford Ziff Ballet Opera House
1300 Biscayne Boulevard, Miami, Florida
TO RSVP: Students, parents and teachers must RSVP in advance. Please contact Lesli Cuenca, lcuenca@chasemiami.com or call 305-379-0007
YoungArts Miami is a special new regional program offered by YoungArts, the core program of the National Foundation for Advancement in the Arts (NFAA). YoungArts Miami is designed to provide Miami's diverse community of gifted high school juniors and seniors with the tools to embrace their aspirations for a meaningful career in the arts.
No audition required: open to all 2010-2011 high school juniors and seniors in the visual, literary and performing arts who want to become the next generation of excellence in the arts. Parents and teachers also are encouraged to attend. There is no cost to participate in YoungArts Miami or attend the kick-off celebration.
Through YoungArts Miami, participants will enjoy a year filled with informative monthly workshops; the opportunity to meet their artistic peers; access to resources and scholarships in the arts; career guidance; portfolio development; and other experiences including master classes, showcase performances and exhibitions.
During the kick-off celebration on Saturday, May 15, 2010, students will be encouraged to apply to the prestigious YoungArts program, which includes opportunities for national recognition as one of 150 YoungArts finalists, and a chance to be nominated to the White House Commission on Presidential Scholars as one of 20 Presidential Scholars in the Arts. Students will also enjoy a performance by YoungArts Alumni as well as a dialogue with arts educators and patrons about what it takes to achieve excellence in the arts.
The national YoungArts program reaches students in every state and contributes to the cultural vitality of the nation by investing in the artistic development of thousands of gifted high school seniors in nine disciplines in the visual, literary and performing arts.
YoungArts Miami is made possible through a generous challenge grant by the John S. and James L. Knight Foundation's Knight Arts Challenge, and with the support of the Miami-Dade County Department of Cultural Affairs and the Cultural Affairs Council, the Miami-Dade County Mayor and Board of County Commissioners, and in part by The Children's Trust.
For more information about YoungArts Miami and the national YoungArts program, please visit www.youngarts.org or call (305) 377-1140