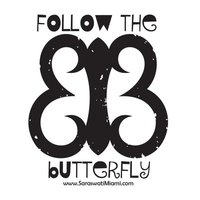 There are very few places left on the beach where you can get a drink and hang out on a Friday evening without blowing your weekend funds . . .
Join us this Friday, April 23, 2010 for a night of music, dancing and lounging @ The Flower Bar
1238 Collins Avenue, Miami Beach.
Come after work and stay for awhile . . .
2 for1 drinks from 6 – 8pm
With Global Soul Music by: Ivan Diaz (Saraswati Miami)
A portion of the evening's proceeds will be donated to benefit the Relay for Life being held on May 1st (http://relayforlife.org/sbbfl)
The Flower Bar @ Hotel La Flora: Where the Locals come to hang. It's a family affair!
This event is brought to you by: http://SaraswatiMiami.com
Facebook RSVP
Thank you for using Soul Of Miami!