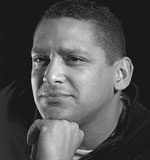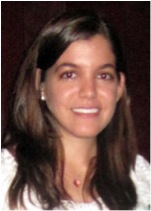 Under The Light of My Blood
Zu Galeria Fine Arts cordially invites you to our Literary Nights Series in English with Cuban writer Jorge Enrique González-Pacheco who is visting from Seattle, Washington.
Tuesday, April 6 at 8pm
Zu Galeria Fine Arts… 2248 SW 8th Street… 786-443-5872
Jorge Enrique will be reading poetry in Spanish from his book Under the Light of My Blood, while Ambar Meneses will be reading the English translations.
For more information please go to our blog at www.zugaleria.blogspot.com
Born in the District of Marianao, Havana, Cuba on September 9, 1969, Jorge Enrique González Pacheco is a Cuban poet and writer. He studied Philosophy in Havana University in Cuba and Hispanic Literature in Spain. Since 1991 he has been publishing poetry, journalism, and prose in magazines, anthologies, newspapers, and online publications in Cuba, Mexico, Puerto Rico, Chile, Argentina, Spain, France, Brazil, and USA. His poetry and journalistic works have been translated into French, Portuguese, and English. He has published the following books Poesía Ilustrada (New York, 1992 USA, Antología de la Décima Cósmica de La Habana (México D.F, 2003 México), Notaciones del inocente (Moguer, 2003 Spain), Tierra de Secreta Transparencia (Madrid, 2004 Spain)-an anthology of poems by the Cuban poet Serafina Núñez-he wrote half of the prologue and did the selection of the poems,Bajo la luz de mi sangre / Under the light of my blood -bilingual edition- (Victoria BC, 2009 Canada), and Yo árbol, molécula secreta (Unpublished). He moved to the United States in 2003, and since 2006 has been living in Seattle, where he is the Artistic Director and Curator of the Seattle International Latino Film Festival, and where he cultivates his dearest passion: writing.
Ambar Meneses has a Bachelor of Arts in Psychology from Florida International University ad will soon have a Bachelor of Arts in English from the same institution. She was born in Cuba and lived in Nicaragua for five years before coming to the U.S. in 2000 at age 13 to be re-united with her mother. She is very excited to begin her Master of Arts in Literary Studies leading to a PhD in Literary Studies this fall at the University of Wisconsin in Madison. During her undergraduate career, Ambar has maintained high academic standards and been active at an extracurricular level through various on-campus organizations. Last year she performed as "Woman 1" in the Women Studies Student Association's Production of the Eve Ensler's famous "The Vagina Monologues", an event which raised above $6,000 to end violence against women. She has also worked to raise funds for various causes with other on-campus organizations.