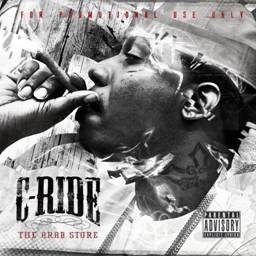 C-Ride Releases New Album Titled "The Arab Store" Virally Through Cool & Dre's Imprint Epidemic Music!
www.c2daride.com
Direct link to download ZIP Album file for FREE (right-click and "Save As…")
Artist collaborations include Gucci Mane, Gorilla Zoe, Rick Ross, Lloyd, Bow-Wow just to name a few
Miami Based chart-topping, super producing, Grammy Nominated duo Marcello "Cool" Valenzano and Andre "Dre" Lyon also know as Cool & Dre and their Epidemic Music imprint are gearing up for the release of C-Ride's sophomore album "The Arab Store" which is being released virally for FREE today via www.c2daride.com.
The title of the album is a nod to all the convenience stores that can be found on almost every corner in Miami. Says C-Ride, "Down here in Miami, whatever you need is in the Arab store-a toothbrush, cereal, a tire. My album is just that. If you need it now, whatever you need, whatever you want, whenever you need it, it's gonna be right there." The first single is the Cool & Dre banger "What's Hood" featuring Gorilla Zoe. Cool and Dre along with Real Big Management and Stacks Entertainment are executive producers on this album.
In regards to releasing the album for free C-Ride says, "I grew tired of waiting for the album to be released through my major label. I couldn't let such amazing music just sit on a shelf and my fans were growing impatient as well. The Music Industry is changing and artists are releasing their music via the internet to give their fans what they want and that's what I decided to do. I rather have hundreds of thousands of downloads and have people listen to my music than none at all."
Thank you for using Soul Of Miami!