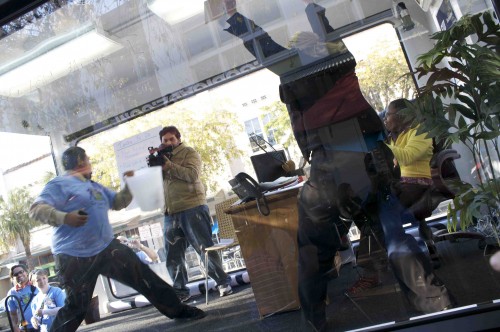 The MBA at FIU is taking the boss's office on the road to your favorite local happy hour spots and giving you a chance to sit behind the desk. Instead of taking the orders, you will be giving them, trying to keep everything in one piece as employees panic and deadlines loom.
Your performance review won't be with human resources, but online, as your friends and competitors vote on videos of your experience and those of all the other participants. The "best boss", as decided by popular vote, will be the proud owner of a new Apple iPad.
Step into our office, take a seat in the executive chair, and prove you have what it takes to Be the Boss.
3/26 5:30 – 7:30 – Baru Urbano, Mary Brickell Village
4/9 5:30 – 7:30 – Gordon Biersch, Brickell
4/16/ 5:30 – 7:30 – Tarpon Bend, Coral Gables
Learn more and see photos and videos from our last event here.