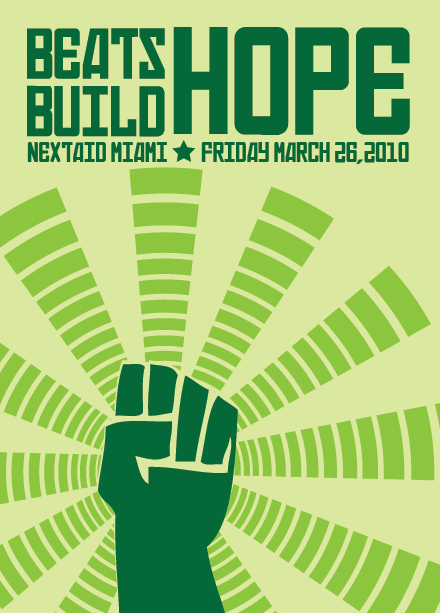 Beats Build Hope @ Winter Music Conference March 26th, 2010!!
Friday March 26, 2010
The Shore Club
1901 Collins Avenue
Miami Beach
Presented by NextAid, LIFEbeat, The Loud Minority, Dubspot, Turntables on the Hudson, CityDeep, and Mixology . . .
The Crystal Method (DJ Set) / DJ Rap / Mark Farina Heather / Colette / Ultra Naté / Andy Caldwell / Gene Farris / D:Fuse / Jazzanova / Anané / Chuck Love / Jay-J Michael Anthony Marissa Guzman / Adam Gibbons Kervyn Mark / Brent Crampton / DJ Kamala
Special Appearance By Barbara Tucker
CityDeep Lounge w/ Halo, Jamie Thinnes, Luke McKeehan, South Africa's Black Coffee & Culoe de Song
Turntables on the Hudson on the Terrace w/ Nickodemus,
DJ G OV, OBaH, Wiseacre, Jeremy Sole + Amon
Mixology VIP Mixer in the Red Room with Mark Lewis
Full Details at: http://www.nextaid.org/beatsbuildhope
Thank you for using Soul Of Miami!