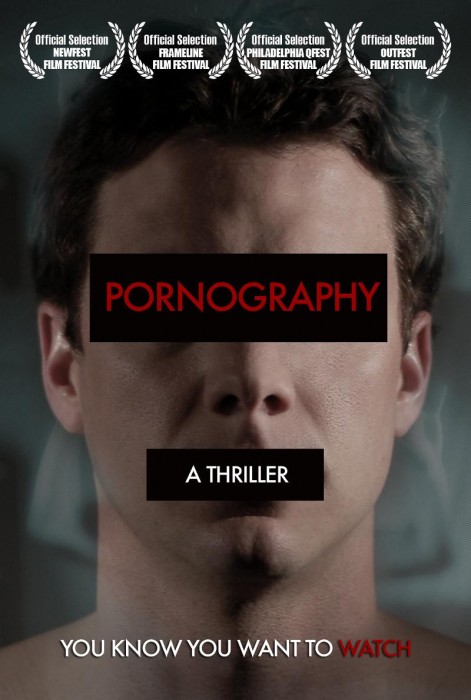 PORNOGRAPHY
Sunday, Feb 21
7:00 PM
Cinema Paradiso
503 SE 6th Street
Ft. Lauderdale, FL 33301
Buy your tickets online:
Member $7
Non-Member $11
OR by phone 305-534-9924
In this sexy, trippy, psychological creep-show, a gay porn star named Mark Anton mysteriously disappears after he decides to leave the business at the height of his fame in 1995. Rumors about murder and blackmail swirl for 14 years, until Michael, a young New York writer researching a book about pornography, decides to investigate the strange events. An underground video is unearthed that might be a snuff film capturing the missing star's bizarre – and perhaps supernatural – vanishing act. Michael's sleuthing brings back the same paranormal energy that destroyed Mark, turning his own life into a surreal, voyeuristic nightmare.
Meanwhile, in Los Angeles, porn "brand" Matt Stevens decides he wants to direct a film about the disappearance of the missing star and feverishly pens a screenplay based on his own disturbing dreams (a "porno thriller in three acts") called The Mark Anton Story. He's given the green light by his skeptical producer, as long as he plays the starring role. The production is obviously cursed, as reality and fantasy blur while Matt relives Mark's final days in the industry.
Warning: There are no (unsimulated) pornographic scenes in this movie. But it does have a twisty, clever script; ample male nudity; genuine suspense; a hot cast and plenty of mindfucking. Plus a mysterious ring, a menacing stranger and a rent boy who accepts personal checks. – (synopsis courtesy of Frameline)