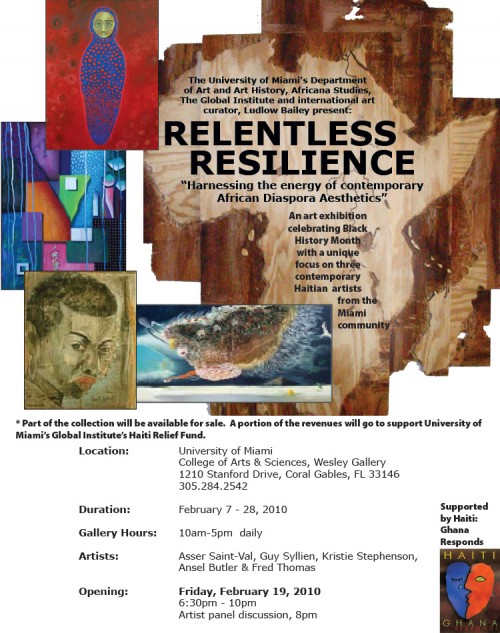 Join me for an amazing art exhibit at University of Miami showcasing a few of Miami's amazing artists… including the multi-talented Goddess Artist Kristie Stephenson, who also is creator of Goddess Empowerment Workshops and The Butterfly Collection-Art Jewelry.
WHEN: GALLERY IS OPEN FEB. 10- February 28th…
JOIN ME FOR THIS SPECIAL EVENT: Friday, February 19, 2010 at 6:30pm with artist-panel discussion at 8pm…for an evening filled with radiance, beauty, and joy! Thank you Kristie for sharing your beautiful feminine divine creations with us!