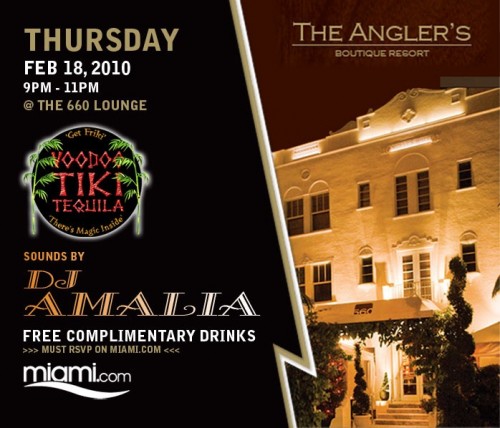 Please join us on Thursday, Feb. 18 from 9 pm to 11 pm at the lounge of The Angler's Boutique Resort (660 Washington Ave.)
RSVP to the link below to experience this local favorite with complimentary tequila cocktails (the Desert Rose and the Ultimate Margarita) for the entire two hours, the sounds of DJ Amalia, and 15% off your food and beverage bill.
http://contest.herald.com/anglers/standard/
Valet is reduced to $10 as an added bonus.
And as always please share this with your friends and colleagues – the more the merrier.