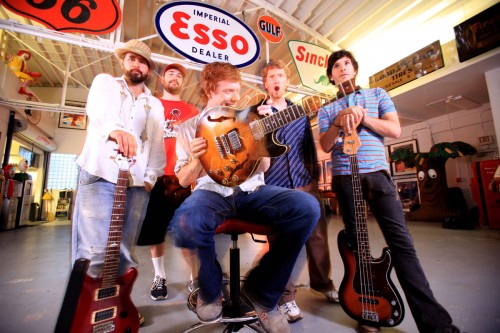 Coming off a two-month recording session in San Francisco, South Florida's favorite jam band, The Heavy Pets, are back on Friday, February 26 at the Funky Buddha Lounge. The quintet will showcase their contagious style of electro-infused-danceparty-funk at the lounge's expansive new location that offers a chill vibe with hookahs, tapas, an impressive beer selection, and plenty of space to get down.
2621 N. Federal Hwy
Boca Raton, FL 33431
561.368.4643
10:00 PM showtime
ABOUT
The Heavy Pets (THP) are an American band whose contagious vibe blends rhythm and blues, jazz-funk and reggae fusion with homegrown rock and roll. Called "a living, breathing, force of nature" by Dan Sweeny of Relix magazine, THP are known for powerhouse performances spiked with hot electric licks and multi-climactic instrumental solos, as well as for their masterful acoustic acumen. In 2007, the group became an instant Sirius radio sensation with the release of their acclaimed double-disc debut album, Whale, driven by hit tracks "Operation of Flight" and "Sleep." Major festival darlings, THP have taken the stage at Bonnaroo, moe.down, Langerado, New Orleans Backbeat Jazzfest, and their namesake PetZoo, a two-day, multi-band festival that draws hordes of Pets devotees to Bucks County, PA, to feast on the headliners' live alchemy. www.theheavypets.com.