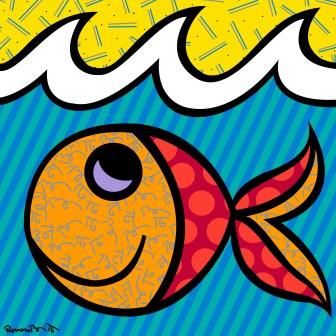 BORINQUEN GALLERY PRESENTS "BOOMFISH" BY ROMERO BRITTO
A Silent Auction and Fundraiser
Saturday, February 13, 2010
Opening Reception: Saturday, February 13, 2010 – 6:00 p.m. – 10:00 p.m.
Location: Borinquen Art Gallery – 100 N.E. 38th Street, Suite #3, Miami, FL 33137
Dates: — VIP Reception and Silent Auction – Saturday, February 13, 2010 from 6:00 to 10:00 (Gallery Opens at 3:00 p.m. and by Appointment Only Friday and Sunday, February 12th and 14th, 2010, For Bidding)
Admission: FREE
Borinquen Health Care Center Inc., with the support of the University of Miami's Center for Latin American Studies, will be holding a Fund Raiser Silent Auction and Exhibit to benefit the victims of the Haiti Earthquake and the new HIV/AIDS clinic.
Thanks to the generosity of Pop Artist Romero Britto, his painting "BOOMFISH" will be auctioned along with other works by award winning artists, like Haiti's Francois Gracia and Sophia Lacroix; Abstract Painter Igal Fedida of Israel; Photographer H-Allen Benowitz of Miami and Sculpture by Gabriela Liacovitz of Argentina and many others.
This event will be held at the Borinquen Gallery, which is the future home of the HIV/AIDS clinic. The venue has been transformed to an Art Gallery for this and other exhibits and events. It is located at 100 N.E. 38th Street, Suite 3, Miami, FL 33137, in the heart of the Miami Design District.
A silent Auction and a VIP Cocktail reception will be held on Saturday, February 13, 2010, which coincides with the monthly Gallery Walk of the Design District
Borinquen Health Care Center's objectives behind this Art Project is to generate funding through the Silent Auction, Art Exhibit, Sponsorships, Donations, etc. to benefit the Haiti earthquake victims and the HIV/AIDS clinic and to create an awareness about the HIV/AIDS problem facing our South Florida communities.
For more information please contact the Organizer:
Ben Neji Bmn4288@gmail.com
Thank you for using Soul Of Miami!